Webb Chevrolet Plainfield Blog
Learn More About the 2019 Chevrolet Silverado 1500
Chevy is known for making the most dependable and longest lasting pickups on the road and has maintained that reputation for over 100 years. The 2019 Chevrolet Silverado 1500 trucks will not disappoint. From the comfort of the High Country to the needs of the Work Truck, Chevy has the strength and hardworking truck you're looking for.
The 2019 Chevrolet Silverado 1500 Crew Cab comes in a variety of different models and powers like:
High Country
LTZ
LT Trail Boss
RST
LT
Custom Trail Boss
Custom 
Learn more about the 2019 Chevrolet Silverado 1500 and all the amazing new specs it has to offer and what stuck around from the previous year.
Learn more about the 2019 Chevrolet Silverado 1500 and all the amazing new specs it has to offer and what stuck around from the previous year.
The 201...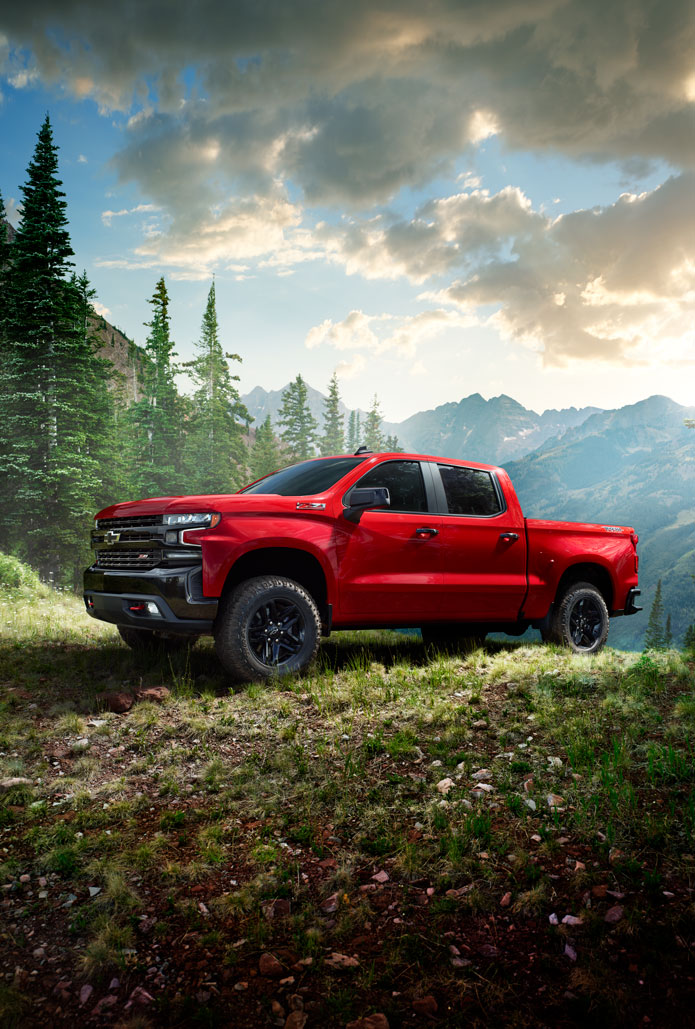 Learn More About the 2019 Chevrolet Spark
The 2019 Chevrolet Spark is the perfect car for those who are looking to get where they need to while staying connected, stylish, and efficient. Rated 5/5 on Edmunds and Cars.com, the 2019 Chevy Spark brings impressive, high-tech features at an affordable price while getting great fuel efficiency - that's 30 city/38 highway! Whether you're buying your child's first car, or you don't need a large vehicle to drive on, the 2019 Chevrolet Spark can fit the needs of so many people.
The 2019 Chevy Spark comes in a variety of different trims:
2019 Chevrolet Spark Configurations and Specs
The Exterior and Interior:
The 2019 Chevy Spark is a subcompact hatchback that seats up to 4 people. We've restyled our frontend, and it has two new illuminated USB ports and updated ...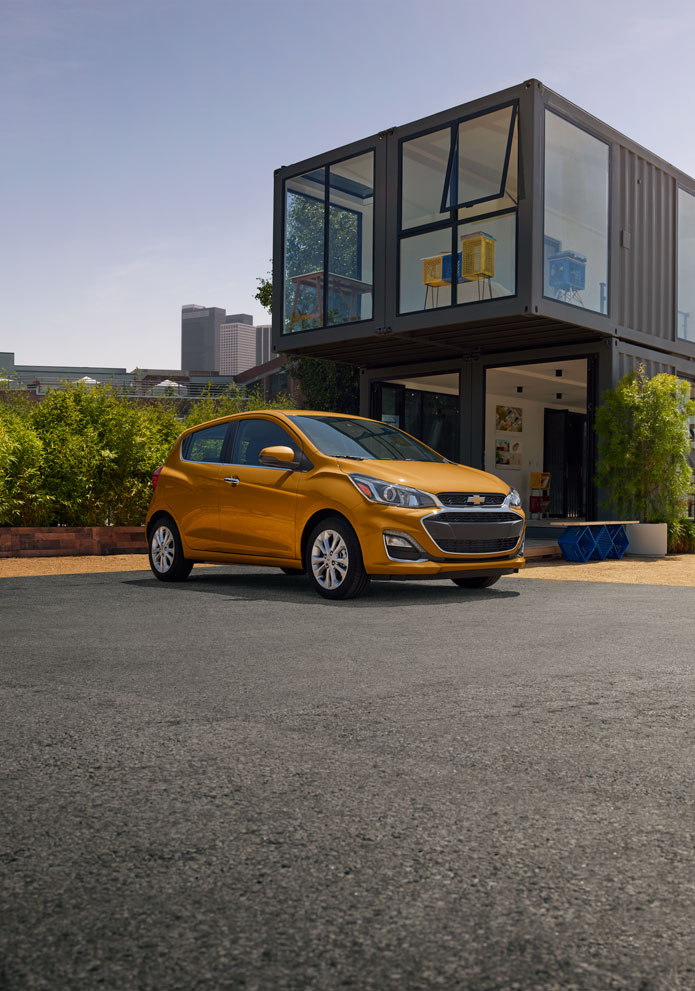 Wicked Savings and Specials at the Webb Chevy in Plainfield!
We want to get you into a new vehicle, and what better way to do that than to offer our customers some of the best deals that Webb Auto and Chevy has to offer? At Webb Chevy in Plainfield, we want to get you driving the car you need and the car you want, but at incredible prices that won't break the bank. Instead, we've gone through our inventory and have picked out some of our new 2018 and 2019 vehicles like:
Sparks
Equinox
Silverados
Impalas
And so many more!
2018 Chevy Sonic
This month, our 2018 Chevy Sonic can save you $1,879! Exclusive to stock #18134.
2018 Chevy Cruze
You can get up to $4,411 off a new 2018 Chevy Cruze. Exclusive to stock #18583.
2018 Chevy Malibu
Don't miss out on this incredible deal on our 2018 Chevy Malibu: $5,396 off! Exclusive to stock #18159.
2018 Chevy Cama...

First Responder Discount in Plainfield, IL
Our community wouldn't be the same without the first responders who keep it running under stressful situations. We know that you're not in it for the recognition, but we want to extend our sincerest thanks. At Webb Chevy Plainfield, we want to give back to the people who give so much, so we offer our First Responder Discount on many Chevy models.
If you're interested in learning more, then contact our sales professionals and ask about this impressive discount.

Eligibility
We offer a huge range of new Chevy cars, trucks, SUVs, and crossovers to the Joliet area, and a huge portion of them are eligible for the First Responder Discount. Check in with us to get an up-to-date list of eligible vehicles, but if you see it on this site, it is likely eligible.

No matter what kind of lifestyle you...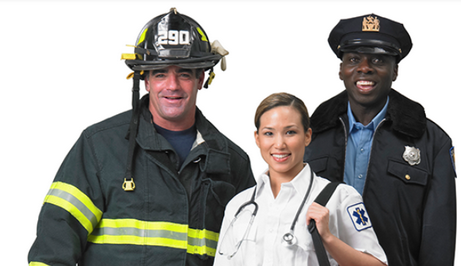 Which Trim Level of the 2018 Chevy Equinox Should You Buy?
The 2018 Chevy Equinox is an exciting vehicle with a huge array of options, features, and packages available. It comes in several different trim levels, so it can be tough to decide which configuration is right for you. At Webb Chevy Plainfield, we help you make informed decisions, so read on for a breakdown of some of the most popular trims.
Chevy Equinox LS
The LS is a great option for people looking for some convenience features, but don't need all the bells and whistles. It features the 1.5-liter Turbo engine that gives you an efficient, engaging ride. You also get technology like the Chevrolet MyLink® touchscreen media system, traction control, and StabiliTrak® electronic stability system.
Chevy Equinox LT
The LT gives you access to a wider variety of available features l...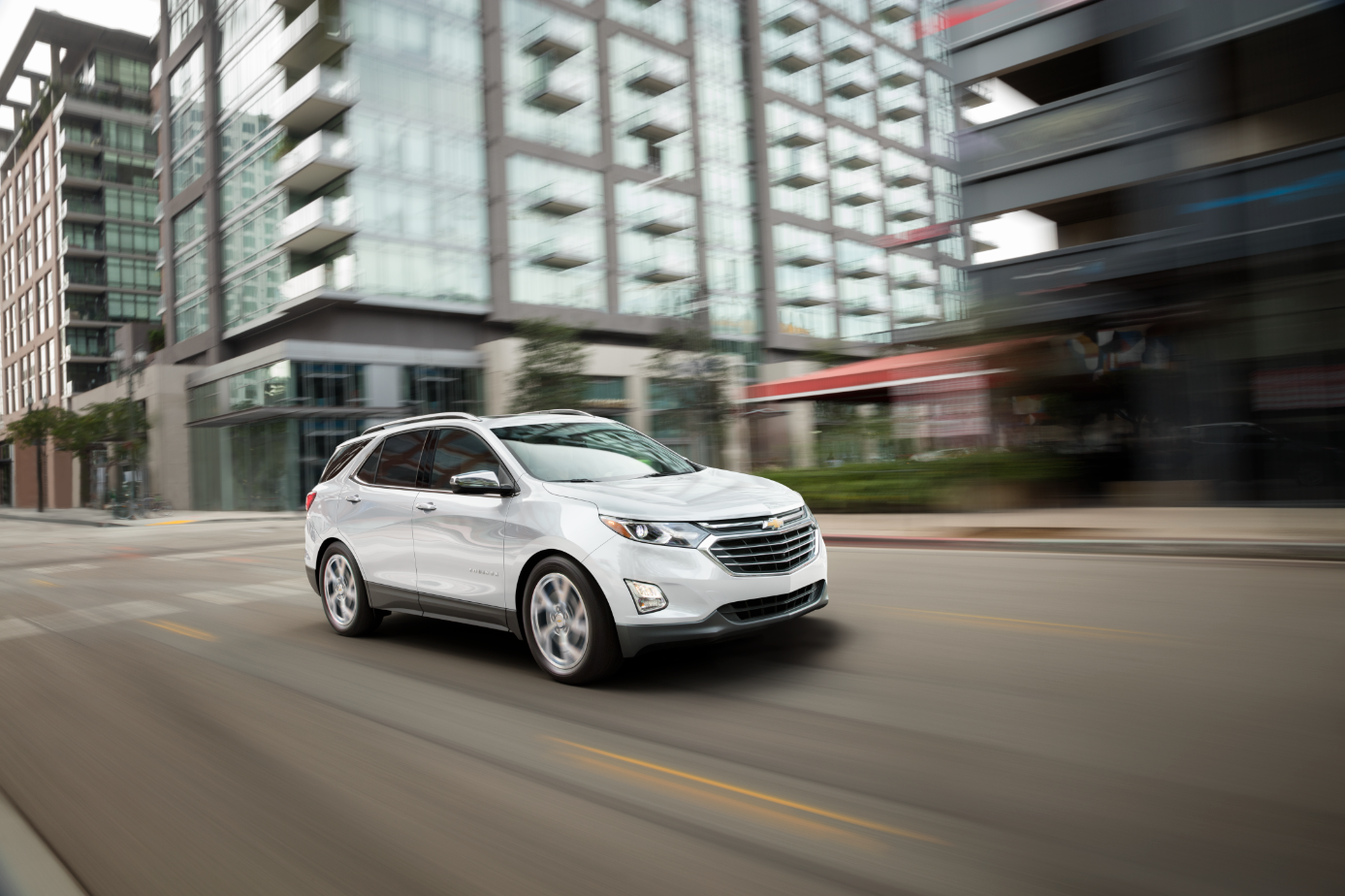 What Is Behind the 2018 Chevy Silverado 1500's Power?
The 2018 Chevy Silverado is one of the most powerful trucks on the market, and it has won a huge following with its massive capabilities. Many of our customers are curious about what makes this excellent work truck tick. At Webb Chevy Plainfield we like to give you all the information you may need, so read on to learn about the performance features that give the Silverado 1500 its legendary power.
Potent Engine Lineup
With three different options to choose from, the Silverado 1500 offers an engine for everybody's needs. The standard 4.3-liter V6 offers best-in-class standard V6 torque at 305 lb.-ft., while the 5.3-liter and 6.2-liter V8 engines give you some staggering power to complete almost any job in front of you. With the 6.2-liter V8 equipped, you get 420 horsepower and 460 lb.-ft. o...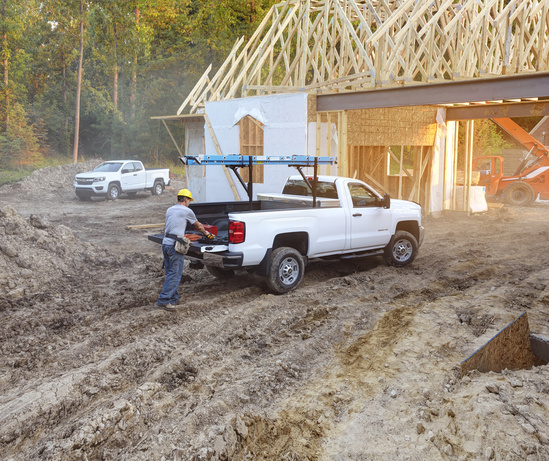 Don't Miss Our $200 Mail-In Tire Rebate at Webb Chevy Plainfield!
Spring is here - a time for new beginnings and spring cleaning - and it's also a great time to buy new tires. With our spring special, Webb Chevy Plainfield can help you save big money. From now until the end of April, you can get a $200 mail-in rebate on a set of four tires from Bridgestone, Continental, Goodyear, Hankook, and Pirelli when purchased with a GM or Buypower card. And even if you don't have a GM or Buypower card, you can still get a $100 mail-in rebate with another form of payment.
Webb Chevy Plainfield has certified service experts that can handle all your tire needs, from wheel alignment, to tire rotation, to fixing slow leaks - and of course, new tires if you need them. But if you want to take advantage of the $200 rebate, you better act now. This deal expires on Apri...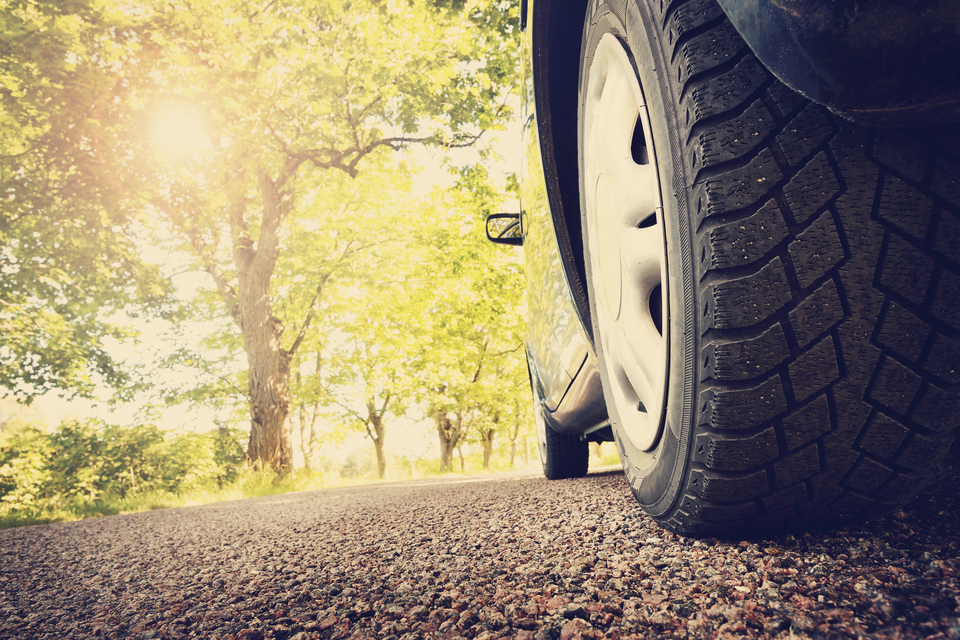 See What's New with the 2018 Chevy Traverse
Fully redesigned for the new year, the 2018 Chevrolet Traverse does it all and more. Chevrolet pulled out all the stops, and the new-and-improved Chevrolet Traverse is better than ever. Boasting a bold new look, new interior, and new engine, the 2018 Chevrolet Traverse is the best one yet.
Whether you're looking to carry people, cargo, or both, the 2018 Chevrolet Traverse can handle it. It can seat up to eight people, although available second-row captain's chairs lower it to seven. It has 23 cubic feet of cargo space with all the seats up, and an impressive 98.5 cubic feet of total cargo space. The standard 3.6-liter V6 engine gives out 310 horsepower and 266 pound-feet of torque; more than enough power to get you and your family wherever you want to go. With its five-star overall ra...
The 2018 Chevy Silverado Gets the Job Done in the Greater Chicago Area
When you need to get a job done, you need the right tools in your arsenal. The right work truck can make all the difference, and can make or break the job. When you can't settle for anything less than the best, the 2018 Chevrolet Silverado is just the thing.
With its available 6.2-liter V8 engine providing 420 horsepower and 460 pound-feet of torque, the 2018 Chevrolet Silverado can handle anything you throw at it. New for 2018 is a standard 7-inch infotainment touchscreen, complete with Android Auto and Apple CarPlay integration. A rearview camera is also newly standard, making parking and reversing easier than ever, no matter what trim you choose.
It's more than just powerful and capable; it's safe too. With a five-star overall rating from the National Highway Traffic Safety Adminis...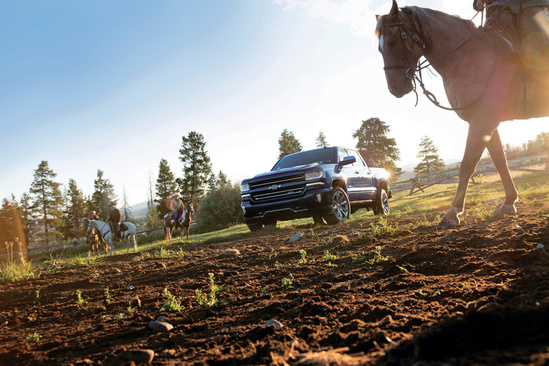 Winter is Here. Is Your Car Ready for It?
Regular maintenance is one of the keys to keeping your car healthy and running at its best. This is especially true during the winter time. When temperatures start to drop, the stress on your car rises. Without proper preparation, your car's performance can decline. That's the last thing you want when conditions on the road are at their worst.

Here are some steps you should consider taking before you head out onto the roads this winter:

Get Your Vehicle Inspected. A car inspection can help you spot any potential issues your car has. That way you can fix them before they become larger problems in the cold.
Install Snow Tires. The right tires can make a world of difference when the roads get rough thanks to winter weather. One of the first things you should do to prepare your car for wi...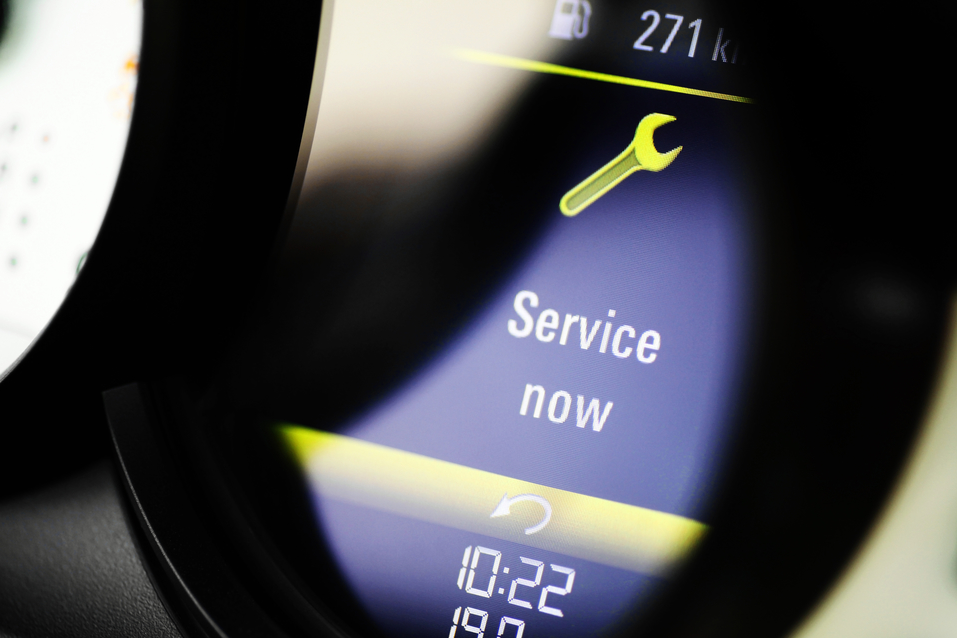 Benefits of Getting an Oil Change at a Chevy Dealership
When it comes to maintaining your vehicle in Plainfield, Joliet, Oswego or Bolingbrook, it's important to prevent problems before they start so you can avoid major breakdowns and expensive repairs. That's why your Chevrolet needs regular oil changes to keep it running smoothly and reliably. Here's what you should know about getting your oil changed!

Why is oil important to your vehicle?
Engine oil keeps all the moving parts under your hood going smooth and strong. Your valves, pistons, and other active engine parts rely on clean oil for lubrication and heat dissipation -- keeping your engine from overheating.
Over time and use, engine oil gathers debris, particles and dirt, which makes the oil darker, thicker, and filled with sludge. Heavily polluted oil is less effective for lubrication a...
KELLY WEBB ROBERTS OF WEBB AUTO GROUP NAMED ONE OF AUTOMOTIVE NEWS' 40 UNDER 40 RETAIL
Oak Lawn, IL, (July 18, 2017) - Kelly Webb Roberts of Webb Auto Group was named one of Automotive News' 40 Under 40. This annual program honors 40 high achievers at new-car dealerships who are under 40 years old.
Automotive News received nominations from across the U.S. and Canada and identified outstanding performers in a large field of high-quality talent at dealerships. These bright stars were profiled in the July 17 issue of Automotive News, the leading news source for the global automotive industry
"The 40 Under 40 program recognizes dealership employees who display strong leadership skills and are qualified, top performers," said Mary Beth Vander Schaaf, managing editor of Automotive News. "The men and women on our sixth annual list have significant business achievements and their jo...